Family establishes endowed scholarship to honor life of Wes Wenzel
June 19, 2017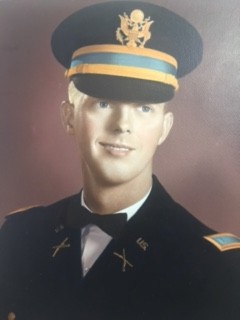 Pictured is Joe Wesley Wenzel. Photo courtesy of Metta Kay Wenzel.
---
Metta Kay Wenzel of Mulvane, Kan., and Sara Jane Wieker of Oak Brook, Ill., recently established a scholarship at Northwestern Oklahoma State University to assist student-athletes who have an interest in the field of agriculture and/or education. The Wes Wenzel Scholarship honors the memory of husband and brother, Joe Wesley Wenzel, a 1965 graduate of Northwestern.
"This scholarship represents a deep family commitment to Northwestern and will serve as lasting legacy to Joe Wenzel and his family," said Dr. Janet Cunningham, university president. "We are grateful for the family's support of our students and we look forward to awarding this scholarship to one of our deserving students."
Metta Kay, Wenzel's wife, and Wieker, Wenzel's sister, say their family legacy at Northwestern is more than 100 years old.
"Grandparents and many family members, along with Wes, hold diplomas from this school. Wes was an active alum until his death, and his passion for higher education was set as a child. He held on to these principles as a father of two – each of his children holding degrees in higher education."
After completing his degree in biology and chemistry, Wes Wenzel served in the United States Army and quickly advanced to First Lieutenant in Vietnam. He received a Purple Heart, two Bronze Stars and other awards for his valor and meritorious service. Afterwards, he married, helped raise his children and played a role in his community. Wes Wenzel served on many boards in the Methodist Church and managed his own companies in real estate and financing. He spent his free time hunting, fishing, golfing and biking. At age 62, he biked across Kansas. Ten years later he hiked the Sierra Mountains. Respect of the land and preservation of the country were passions of his that lasted a lifetime.
"Words will never capture the boy, student, athlete, decorated Army officer, husband, father, family member, church member, business man and community leader he was," said Metta Kay Wenzel and Wieker. "This scholarship is proper and fitting as a living memorial."
Full-time, continuing students with a minimum 2.5 cumulative grade point average are eligible for the Wes Wenzel Scholarship. Applicants must be student-athletes majoring in agriculture or education. To be considered for the scholarship, applicants must complete the scholarship application form through the Financial Aid Office on any Northwestern campus. The scholarship may be applied toward university-related expenses, including tuition, fees, books and room and board.
For more information on the Wes Wenzel Scholarship, or about investing in Northwestern students, call Skeeter Bird, Northwestern Foundation & Alumni Association CEO, at 580-327-8593 or email him at aebird@nwosu.edu.
###