Dr. Kylene Rehder named Oklahoma's Social Worker of the Year
March 30, 2018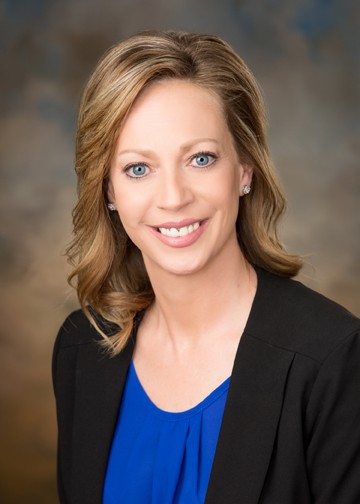 Dr. Kylene Rehder
Dr. Kylene Rehder, associate professor, director of the Social Work Program and chair of the Department of Social Work at Northwestern Oklahoma State University, has been named the 2018 Social Worker of the Year by the National Association of Social Workers, Oklahoma Chapter (NASW-OK). Rehder will receive this award Friday, April 6 during a noon ceremony held at the NASW-OK Annual State Conference in Tulsa.
The Social Worker of the Year Award honors a member of NASW who exemplifies the best of the profession's values and achievements through specific accomplishments in the practice of social work. Rehder's selection was based on the ability to demonstrate outstanding leadership, advocacy for clients and social policy, social work practice, program development and administration, and contributions to a positive image of the social work profession.
Northwestern Associate Vice President for Academics and Dean of Faculty Dr. James Bell said, "Having known Dr. Rehder for the past eight years and having worked with her for most of that time, I can enthusiastically attest to the positive impact she has had on Northwestern Oklahoma State University, the communities in the NWOSU service region, and the profession of social work in the state."
Rehder has worked at Northwestern since 2005 and is credited with leading the social work program to external accreditation by the Council on Social Work Education (CSWE). Northwestern's social work program is only one of five CSWE accredited universities in the state and is the only one in western Oklahoma. With the development of a social work program in the region, the landscape of social services in Northwest Oklahoma has been transformed.
Rehder is overjoyed to be named the 2018 Social Worker of the Year by NASW-OK. NASW is the largest membership organization of professional social workers in the world and focuses on enhancing the professional growth and development of its members, creating and maintaining professional standards, and advancing sound social policies.
"I am truly honored to receive this recognition as it is a privilege to work as a professional social worker," Rehder said. "To receive this award at the annual state conference with many of my current and former students, colleagues and mentors will be a very special professional moment."
Rehder earned a bachelor's degree in social work from Northwestern (2001) and a Master of Social Work from the University of Oklahoma (2003). In 2013, she completed a doctorate degree from North Central University, where her dissertation research focused on the use of technology in social work education and practice. Rehder is a licensed clinical social worker and a board approved clinical supervisor by the Oklahoma State Board of Licensed Social Workers. She has a rich history of involvement in the NASW-OK, holding key roles such as Northwest Branch Chair, Chapter Committee on Nominations and Leadership Identity (CCNLI), and the steering committee for the Social Work Public Education Campaign.
Her research efforts on licensure laws, titles and requirements provided the necessary foundation for legislative changes, bringing the Oklahoma's Social Work Practice Act in alignment with other jurisdictions and the Social Work National Model Act. In 2015, Rehder was appointed by the governor to serve on the State Board of Licensed Social Workers and is currently the board's secretary. She is an advisory board member for the Child Welfare Professional Enhancement Program (CWPEP), which focuses on strengthening child welfare services in Oklahoma. In addition, she is a board member of Freedom West Community Development Corporation, a non-profit development entity in Northwest Oklahoma that works to revitalize rural communities to increase community sustainability through proactive social and economic change efforts.
Rehder serves as a clinical consultant to many Northwest Oklahoma agencies and is a member of the Oklahoma Medical Reserve Corps (OKMRC), where she serves as a disaster mental health responder. She is the Jake and Jayne Lindsay Endowed Chair in Social Work at Northwestern, the university's 2012 Distinguished Service Award recipient, and was named the prestigious John Barton Distinguished Teaching and Service Award recipient in 2013. In 2017, she was selected as one of the 100 honorees in the field of social work from the Anne and Henry Zarrow School of Social Work at the University of Oklahoma for its 100th anniversary celebration.
To learn more about Northwestern's Department of Social Work, please contact Rehder at (580) 327-8135 or kdrehder@nwosu.edu.
-NW-
CONTACT FOR RELEASE
Erin Davis, University Relations Specialist
eedavis@nwosu.edu; (580) 327-8480