2 Northwestern alumni to be inducted into Oklahoma Coaches Hall of Fame
June 29, 2020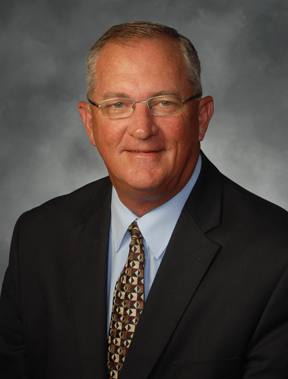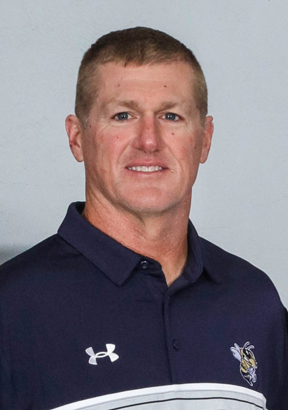 (Left) David Glover (Right) Jeff Myers
---
Northwestern Oklahoma State University is pleased to announce two alumni will be inducted by the Oklahoma Coaches Association into the Oklahoma Coaches Hall of Fame.
Former student-athletes at Northwestern David Glover and Jeff Myers are among the 10 people in the 2020 Class to be inducted into the OCA Hall of Fame.
The induction ceremony and banquet have been postponed by the OCA Board of Directors due to the COVID-19 pandemic. The 2020 Class will be honored and inducted in 2021.
"These are two great Rangers who were ultra-successful as student-athletes at Northwestern and have gone on to tremendous success in the state of Oklahoma sports," said Brad Franz, athletic director. "All of Northwestern is so proud of all their accomplishments and congratulate them on their induction to the Hall of Fame."
A native of Woodward, Glover graduated from Northwestern in 1981 with a Bachelor of Arts in English education. He was a member of the Ranger basketball team.
Glover currently works for the Oklahoma Secondary School Activities Association as an assistant director in charge of basketball, cross country and golf while living in Kingfisher.
He served as superintendent two years at Newkirk (2003-2005), six years at Bethel Acres (2005-2011), and two years at Okarche (2011-2013).
Of his 22 years coaching basketball, 21 were spent as a head coach. He served as an assistant one year at Woodward before coaching seven years in Okeene and then 14 at Fairview.
He coached both boys and girls at Woodward and Okeene and then led the Fairview girl's program while being an assistant for the boys. Glover won more than 350 games during his career.
"It really is unexpected," Glover said. "For the career I had, it feels great to know people respect me enough to put me in with this group of coaches. I am very humbled by this honor."
Myers, who was a member of the Ranger football team, graduated from Northwestern in 1990 with a Bachelor of Science in health and physical education and in 1993 with a Master of Education degree.
Myers has been the Kingfisher High School head football coach for 16 years. Since taking over the program in 2004, the Alva native has led the Jackets to a school-record 162 wins. That includes making the playoffs all 16 seasons and winning at least one playoff game 15 times.
The Jackets have reached a state championship game five times under Myers, including the 2013 state championship.
He said, "It's very humbling to be mentioned in the same company with coaches I've admired and coached against through the years."
-NW-
CONTACT FOR RELEASE:
Erin Davis, University Relations Specialist
eedavis@nwosu.edu, 580-327-8480