Three Northwestern faculty members earn doctorates
August 18, 2020
Three Northwestern Oklahoma State University faculty members, Mariann Braten-Hall, assistant professor of education; Michael Seth Cudd, director of bands and assistant professor of music; and Karsten Longhurst, director of choral studies and assistant professor of music, recently earned their doctoral degrees.
Braten-Hall earned a Doctor of Education degree in higher education leadership in May 2020 from Oral Roberts University in Tulsa.
Cudd earned a Doctor of Philosophy degree in music composition in May 2020 from Rutgers University in New Brunswick, New Jersey.
Longhurst earned a Doctor of Musical Arts degree in choral music in March 2020 from the University of Southern California in Los Angeles, California.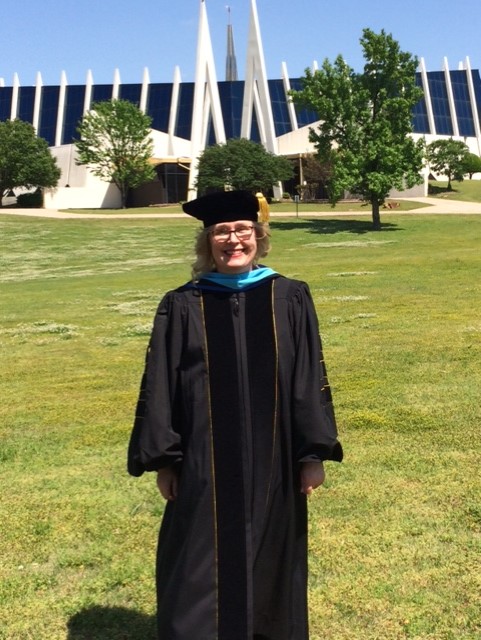 Braten-Hall's dissertation is titled "Cultural Competence in Higher Education Faculty." The purpose of her research was to understand better cultural competence (the ability to work effectively in cross-cultural settings) in higher education faculty in a rural context. She gathered information using a survey and follow-up interviews with faculty from different fields of teaching.
The survey indicated the level of cultural sensitivity in the participants. The follow-up interviews helped her better understand the experiences that have helped faculty gain their current cultural competence level. The personal and professional experiences described by faculty as helpful in developing cultural competence included relationships with people from diverse backgrounds, were outside of their regular setting, and included training and support relevant to the experience at hand.
The findings of her study indicated a positive correlation between high Intercultural Sensitivity Scale scores and high interest in further professional development towards cultural competence in higher education faculty. Findings further indicated that personal and professional cultural experiences and encounters contributed to the development of cultural competence in higher education faculty.
"The most exciting part of my study was conducting and analyzing the interviews," Braten-Hall said. "I found that listening to faculty describe the rich experiences that helped them gain their current cultural competence level provoked thoughts and a more in-depth understanding of the development of cultural competence and the concept itself. I was intrigued by how the experiences were both similar yet diverse."
Braten-Hall also received her bachelors degree from ORU and earned a Master of Education degree from Northwestern. Before joining Northwestern's education faculty in 2015, she served as an elementary and special education teacher with Ponca City Public Schools. She also has work experience with a private early childhood center in Sweden and Ponca City Christian Academy. At Northwestern, she teaches elementary methods courses and early childhood methods courses on the Enid campus.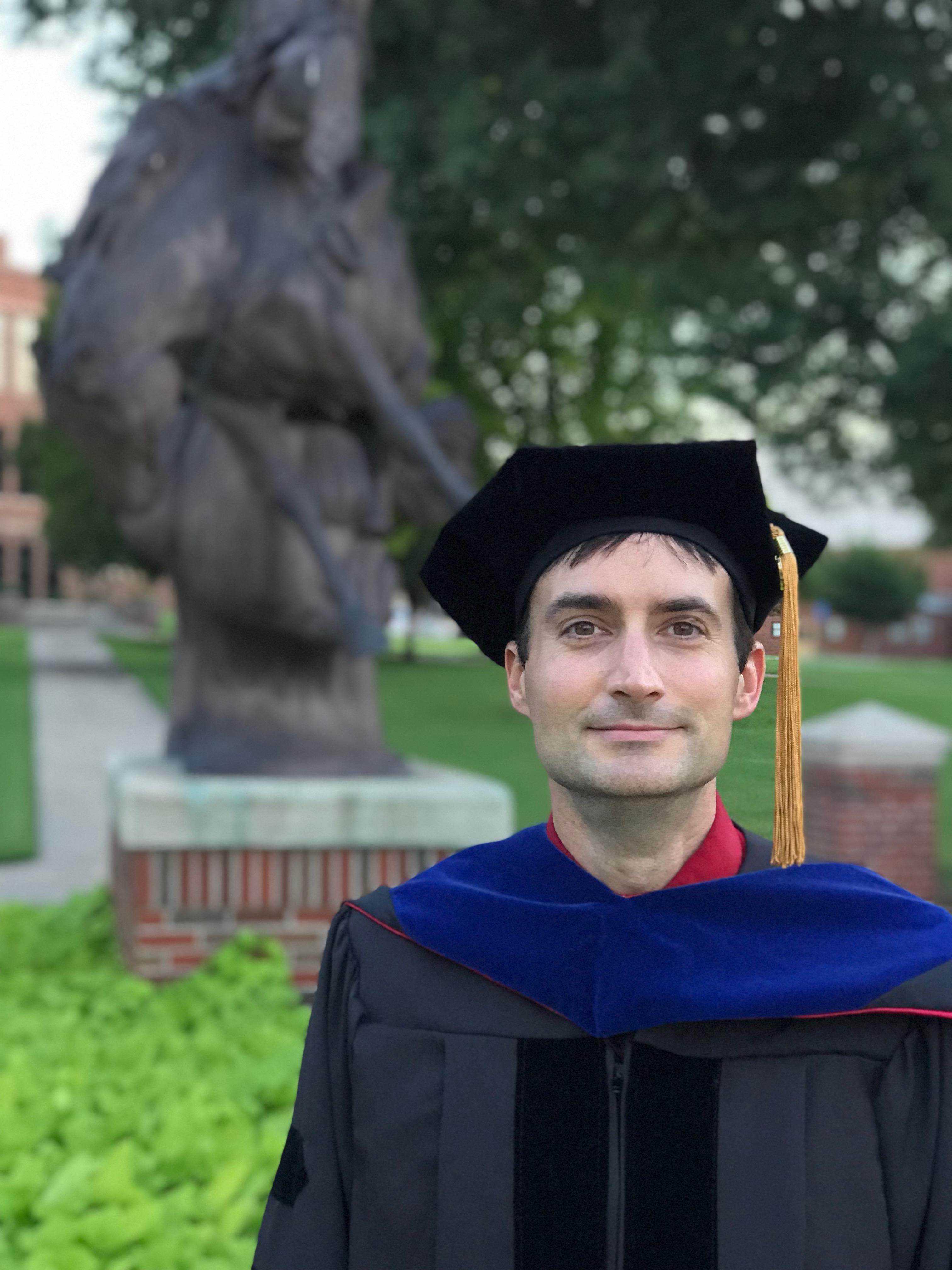 Cudd's dissertation is titled "Functional and Lengthy: Prevailing Characteristics within Successful Long Songs." He explained successful long popular songs consistently utilize formal structures and compositional techniques that are inherently particular to them. As a result, these recordings differ in more ways than simply length, because there are "long song" characteristics that distinguish this music.
Cudd said to better discuss these characteristics, it was important to develop a method for visually depicting songs in a manner that clearly outlines each groove. These "groove analyses" are used to discuss each piece of music in detail. As a result, groove is a primary point of discussion throughout his study, because most long song characteristics are directly linked to this quality within the music. This type of analysis is explained in detail, and afterward, it is utilized throughout much of the dissertation.
Cudd said it is also hypothetically possible that the structures and techniques in question can impact the listener's perception of time when used outside of the context of a long song. A simple experiment was run to better understand how these concepts influence a person's sense of duration, and the results were promising and demonstrated trends that merit further research.
"I analyzed around 600 popular songs, so I learned a great deal about what makes popular music function," Cudd said.
Cudd is a Southwestern Oklahoma State University graduate who earned a Master of Music degree from the University of Oklahoma. Before joining Northwestern's education faculty in 2018, he taught at Southwestern Christian University. He taught public school for eight years before teaching at the collegiate level. He spends time writing music for various ensembles, and has written music for a couple of short films and commercials. At Northwestern, he directs the Ranger Marching Band, Symphony Band, Concert Band, and Jazz Ensemble along with teaching courses in form and analysis, instrumental conducting and music theory.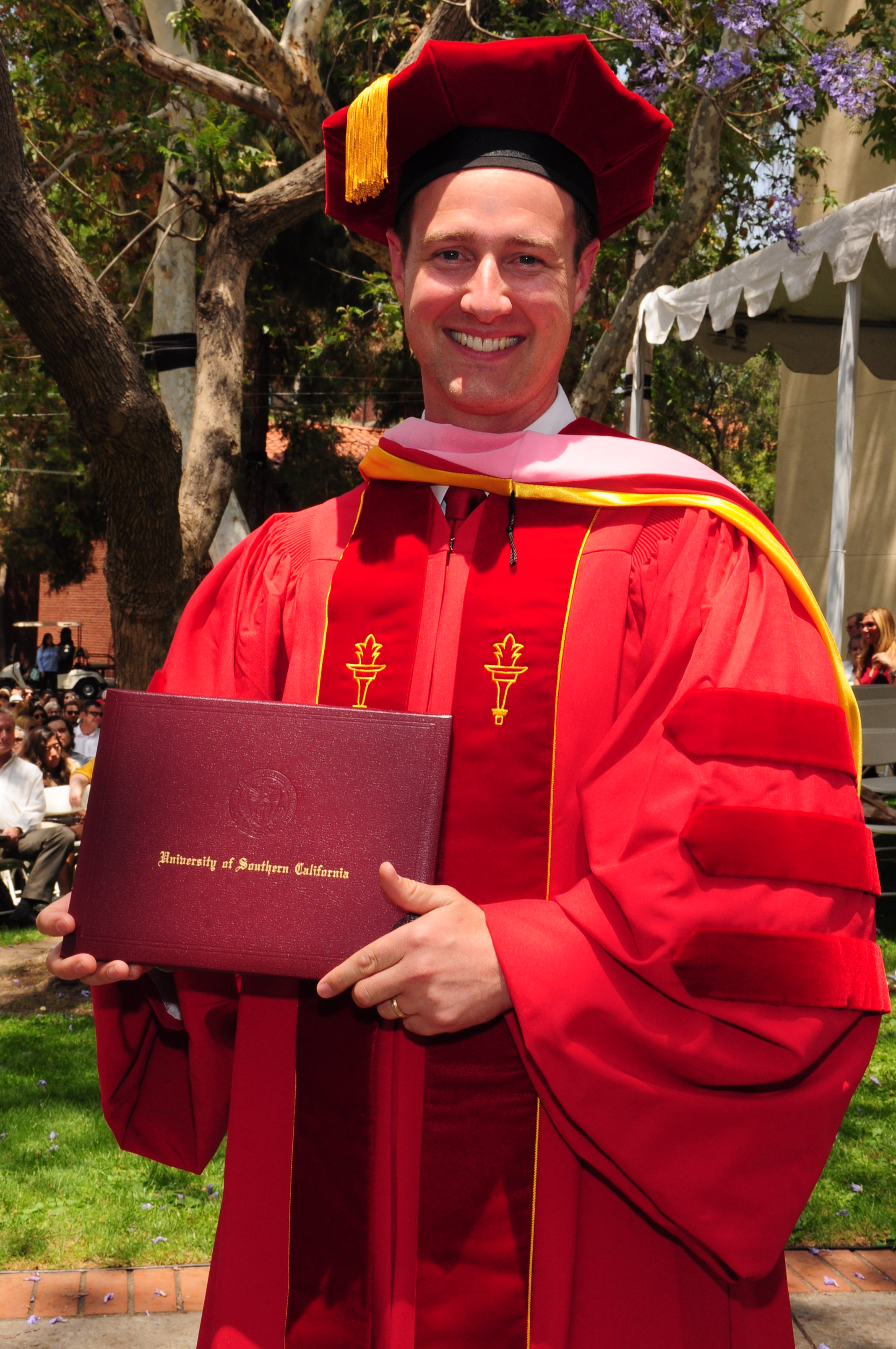 Longhurst's dissertation is titled "The life of Rudolf Mauersberger and an analysis of Wie liegt die Stadt so wüst and Dresdner Requiem." This dissertation begins with a biographical summary of the life of Rudolf Mauersberger.
Longhurst said also included is an overview of influences on his compositional style, and an analysis of two selected seminal works, the funeral motet, Wie liegt die Stadt so wüst (RMWV 4/1) and large work, Dresdner Requiem (RMWV 10). These works were written in direct response to the Dresden bombings and the destruction of World War II. Many of his works are still performed today and are beginning to gain more notoriety around the world, particularly his motet, "Wie liegt die Stadt so wüst."
Longhurst said nearly all that has been written about Mauersberger is in German. English sources are limited to a library website, a section of a dissertation that examines how people mourn through music, and a few recording reviews. The majority of quotes have been translated from the original German language.The dissertation attempts to consolidate and summarize the many German sources to introduce Rudolf Mauersberger and his accomplishments to the English-speaking world. Longhurst said while there are still many of his works to analyze, this research should increase the recognition of Mauersberger as a leading figure of German choral music in the 21st century.
"The best part of writing my dissertation was visiting Dresden and meeting Matthias Herrmann, a former singer in the Kreuzchor (Church of the Cross Boys' Choir) under Mauersberger and visiting the Kreuzkirche (Church of the Cross)," Longhurst said. "It has been a lot of hard work, but I am very grateful for the breadth and depth of the experiences I have had.
"In looking back over the last few years of education, I feel a deep sense of gratitude to my parents for fostering the music in me, for my incredible choir teachers in elementary, junior high and high schools. To my students at Ogden High and now here at Northwestern who all have helped me learn how to be a better person and teacher, and I am continually grateful for their patience, hard work and passion. Most of all, I am blessed to have a companion who allows me to follow my passion for music. We have six children who are learning the joy of music in their own ways."
Longhurst is a Weber State University graduate who earned a Master of Music degree from the University of Utah. Before joining Northwestern's education faculty in 2015, he attended the University of Southern California in Los Angeles. He conducted the USC Apollo Men's Chorus for two years, assistant conducted the USC Chamber Singers and performed in Los Angeles as a solo and ensemble singer. He continues to sing with semi-professional and professional choirs and occasionally solo with ensembles like the Enid Symphony. At Northwestern, he directs the University Singers, University Chorale, and Concert Choir along with teaching courses in choral literature, aural skills and music in life.
-NW-
CONTACT FOR RELEASE
Erin Davis, University Relations Specialist
(580) 327-8480, eedavis@nwosu.edu