Northwestern to Play Host to Quraysh Ali Lansana for Visiting Writer Series March 27
February 28, 2023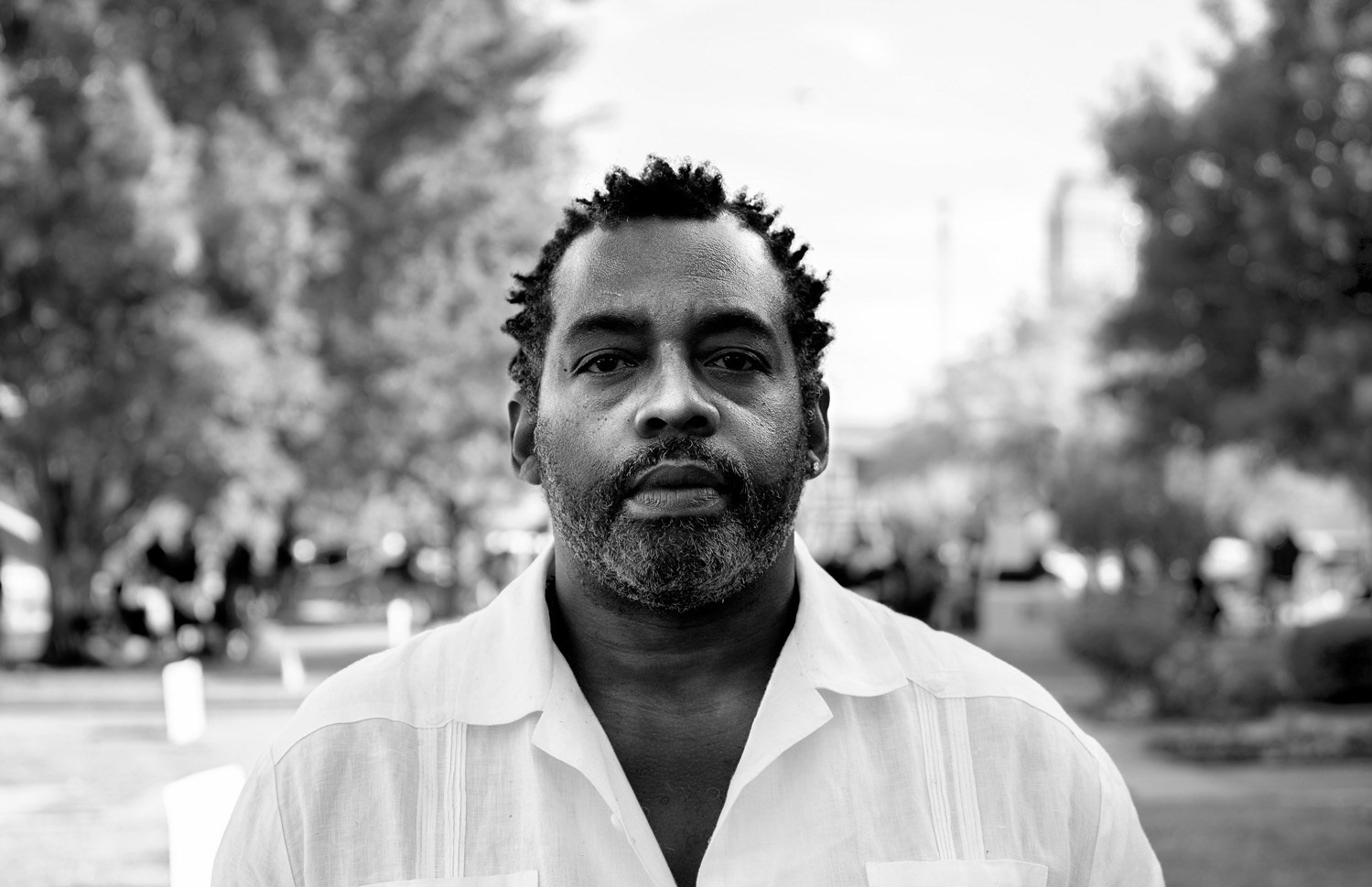 Northwestern Oklahoma State University's Department of English, Foreign Language and Humanities will play host to award-winning poet, editor, historian and educator Quraysh Ali Lansana for the Visiting Writer Series on Monday, March 27, at 5:30 p.m. in the Student Center Ranger Room in Alva.
Northwestern students, faculty and staff as well as local and area community members are welcome to partake in his visit as he reads selections from his recent book of poetry, "The Skin of Dreams: New and Collected Poems 1995-2018 (2019)," and the groundbreaking anthology he coedited, "The BreakBeat Poets: New American Poetry in the Age of Hip-Hop (2015)." After the reading, Lansana will take questions from the audience and sign books. This event is free and open to the public, and familiarity with his work is not required to attend—or enjoy—the event.
The Enid native served as the director of the Gwendolyn Brooks Center for Black Literature and Creative Writing at Chicago State University before moving back to Oklahoma to serve as a Tulsa Artist Fellow and Director of the Center for Truth, Racial Healing & Transformation at Oklahoma State University-Tulsa. He is also the Creator and Co-Executive Producer for Focus: Black Oklahoma, a news and public affairs program on various topics relevant to the African-American community in Oklahoma, which is broadcasted monthly on Public Radio Tulsa, KWGS 89.5FM.
"I fell in love with reading in elementary school and writing in middle," Lansana said. "It wasn't until my sophomore year of college that I grew serious about my poetic craft.? The page became a place for me to express my opinions, as the journalistic work I was doing at University of Oklahoma required an unbiased perspective. I screamed on paper because I found it healthier than screaming at a human – which is really why I started writing."
Lansana is the author of nine poetry books, three textbooks, three children's books, editor of eight anthologies, and coauthor of a book on pedagogy. He is Curriculum Auditor for Tulsa Public Schools and a former faculty member of both the Writing Program of the School of the Art Institute of Chicago and the Drama Division of The Juilliard School.
"I'm very much informed by the stories that I heard my aunts and uncles, my mother and father, my grandparents, and great-grandparents tell on their front porches, in their living rooms, and in the kitchen," Lansana said. "Always amazed by their storytelling, the laughter and the weight of their words as vehicles for history, for shared experience, for familial pride and the lack thereof."
For more information on Lansana, visit https://www.qalansana.com/.
Dr. Matthew Lambert, assistant professor of English, said that he has taught selections from the anthology Lansana co-edited, "The BreakBeat Poets: New American Poetry in the Age of Hip-Hop," and students are instantly drawn to the immediacy and relevance of his work.
"I am excited that Quraysh Ali Lansana has agreed to serve as this year's Visiting Writer," Lambert said. "Anyone interested in poetry, hip-hop, and/or Oklahoma and American history should definitely plan to join us for professor Lansana's reading."
The Visiting Writer's Series is a way to bring Oklahoma Writers to northwest Oklahoma every spring to discuss writing, the publishing industry and to share their work. This annual series is made possible through donations and raised funds. Anyone interested in giving a tax-deductible donation to the series or who has questions about it may contact Dr. Roxie James, associate professor of English and chair of the Department of English, Foreign Language and Humanities, at (580) 327-8474 or rjjames@nwosu.edu.
-NW-
CONTACT FOR RELEASE
Erin Davis, University Relations Specialist
eedavis@nwosu.edu , 580-327-8480