Northwestern Alumna scheduled as fall 2017 commencement speaker
December 1, 2017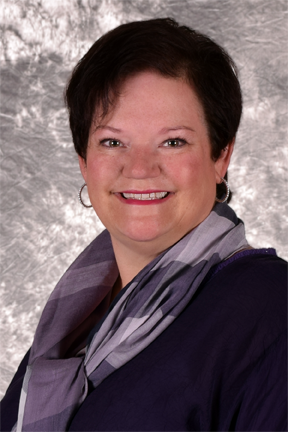 Mary Margaret Miller, Northwestern alumna, will give the commencement address Sunday, Dec. 10, at 3:30 p.m.
---
Alva native Mary Margaret Miller, a 1986 and 1989 graduate of Northwestern Oklahoma State University, will deliver the commencement address at the University's fall graduation ceremony on Sunday, Dec. 10, at 3:30 p.m. in Percefull Fieldhouse.
Miller graduated from Alva High School and earned a Bachelor of Arts degree in music for flute performance from Northwestern in 1986, and a Bachelor of Science degree in business administration in 1989.
She previously worked in Alva at BancCentral National Association and Hopeton State Bank, and now serves as chairman of the board at both banks.
Miller and her husband, Todd, and moved to Edmond in 2012 but are still active in both banks. They both share a love of baseball and were major supporters of the "Vision for Victory" campaign that led to a major renovation of the University's baseball stadium, now known as Myers Stadium.
She enjoys traveling, knitting and therapy dog work. Miller also is involved in Chapter FH P.E.O. sisterhood of Edmond and The Cocker Spaniel Club of Central Oklahoma.
A reception for graduates, families and friends will be held in the Student Center Ballroom immediately after the commencement ceremony.
-NW-
CONTACT FOR RELEASE
Ali Gavitt, University Relations Specialist
apgavitt@nwosu.edu, 580-327-8480