Panhellenic Council
The Panhellenic Council at Northwestern Oklahoma State University is the governing body for the sororities on campus, Alpha Sigma Alpha and Delta Zeta. The Panhellenic Council plans and implements Sorority Recruitment as well as Greek Week.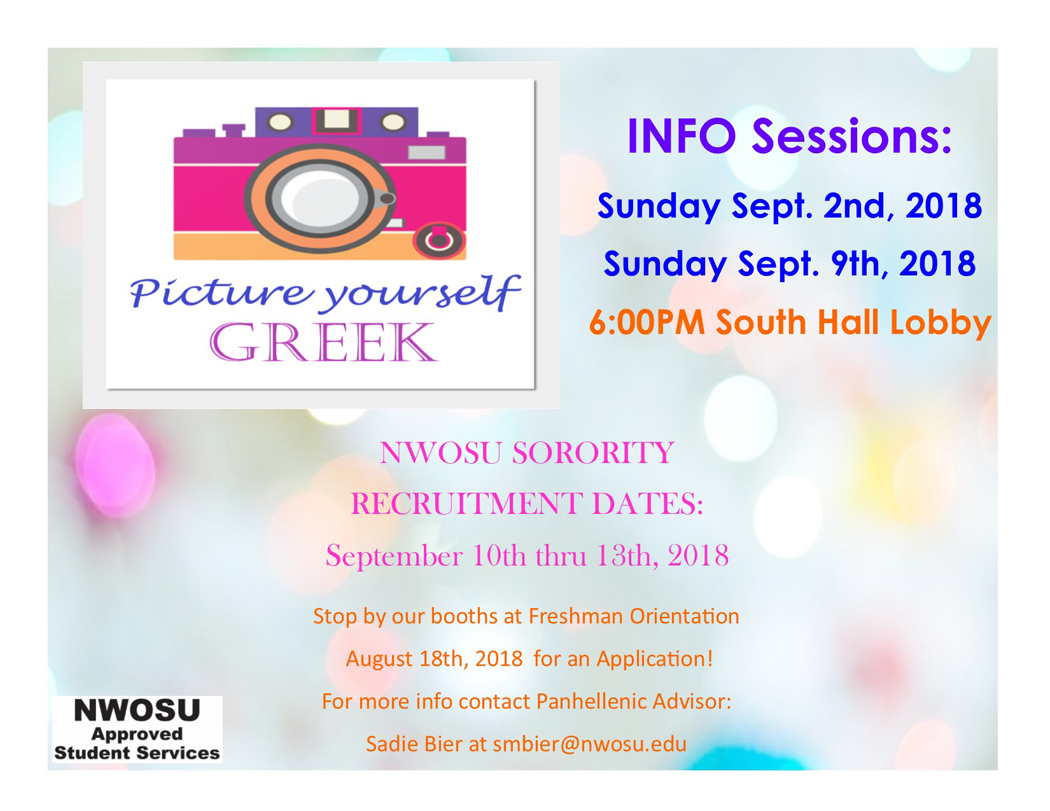 Sunday September 2nd & 9th Information Night
Location: South Hall Lobby
Time: 6 p.m.
Monday September 10th Open House
Location: Chapter Rooms
Time: 6 p.m. (each party will be 30 min.)
Tuesday September 11th Sisterhood Night
Location: ASA in Ranger Room, DZ in Ballroom
Time: 6 p.m. (each party will be 40 min.)
Wednesday September 12th Pref Night
Location: ASA in Ranger Room, DZ in Ballroom
Time: 6 p.m. (each party will be 50 min.)
Thursday September 13th Bid Day
Time: 5 p.m. (Bids will be distributed in the South Hall Lobby. Your Panhellenic Representative will walk you to your designated meeting place.)
Location: South Hall Lobby
For Questions and Information Contact:
Sadie Bier
(580) 327-8194