Oklahoma Gear Up
What is Oklahoma Gear Up?
OK GEAR UP currently partners with 10 school districts and eight regional colleges throughout the state to prepare nearly 12,000 middle and high school students for college success through college campus tours, ACT test preparation and testing, and college exploration and preparation courses. GEAR UP offers college access and financial aid information to students and families through awareness activities, including Oklahoma's Promise and FAFSA completion assistance.
Once students arrive on one of GEAR UP's partner college campuses, college coaches provide support to students in their transition into college. They connect with students to answer questions and share information to set students up for success.
What middle schools/high schools are considered OK GEAR UP schools?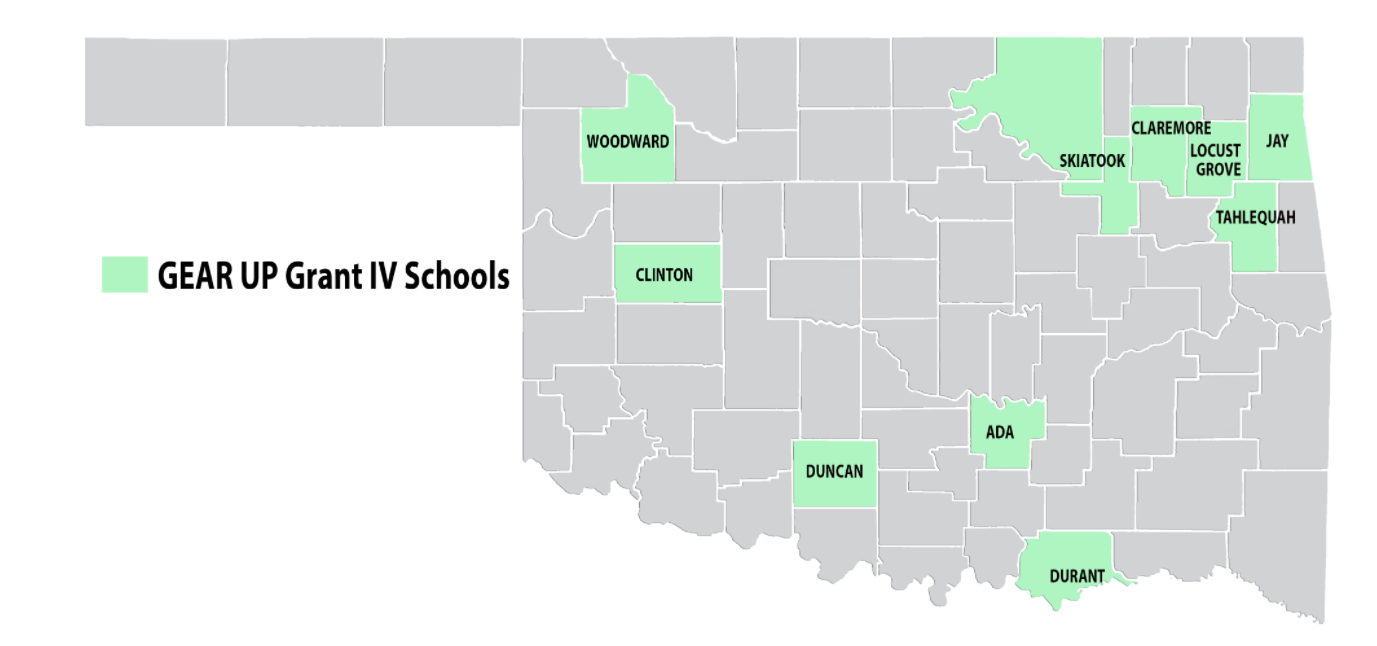 I want to attend/am attending NWOSU, and I'm from one of the 10 GEAR UP high schools. What now?
During your freshman year at NWOSU, you will be greeted with open arms. We are so glad you have chosen your new home at NWOSU. You will be contacted by your GEAR UP College Coach Sydney Shelby. As a GEAR UP student and freshman at NWOSU, you will receive free college coaching.
What is college coaching?
Thanks to OK GEAR UP, scheduled monthly one-on-one coaching sessions are offered for your personal development and success during your first year of college. These meetings take place in person, over the phone, or virtually. You can reach out at any time for support. Your college coach is here to help you be successful and achieve your goals. There is no cost to you!
Get the most out of college
College coaching can benefit all types of students and is FREE. Working with a coach can help you become better at what you want to do, in and out of the classroom. A college coach can help you get the most out of college, plan your career path, and finish on time.
Some topics covered
Campus resources

Transitioning to college

College success

Planning and goal setting

Health and wellness

Time and money management
​Helpful Links:
---
eet Your College Gear Up Coach!
Sydney Shelby, GEAR UP Specialist
smshelby@nwosu.edu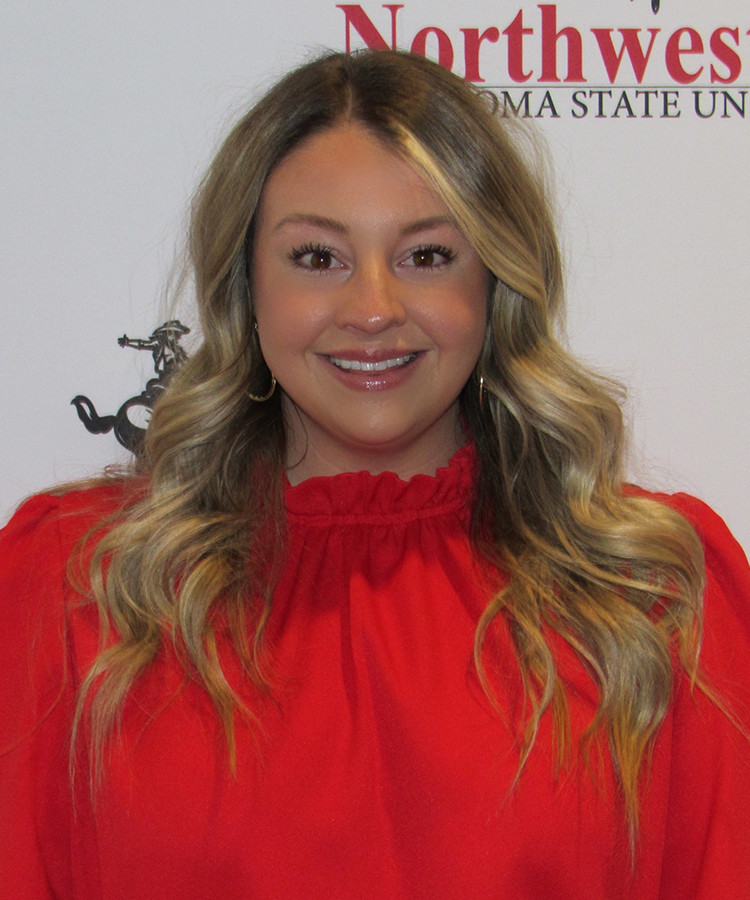 Hello everyone! My name is Sydney Foy-Shelby. I was born and raised in Paris, Texas, which is in northeast Texas. And yes, we have an Eiffel Tower there with a big red cowboy hat on it! That is where I graduated high school and attended junior college as well. After my year at Paris Junior College, I transferred to the University of North Texas where I received a Bachelor of Science in speech pathology and audiology.
After graduating college, I became a speech pathologist assistant at a Pediatric Outpatient Therapy Clinic in Paris. Coming from a family of educators and coaches, I always had education running through my veins but wanted to be different. That didn't last very long! I have always had a passion for collegiate-aged students transitioning from high school to university or college, as I seemed to struggle the most in that aspect while I was in that time period. I ended up gaining a position as an admissions counselor/recruiter at a branch university of Texas A&M and LOVED it! Creating relationships with those students and assisting them in the transition process brought me so much joy. Fast forward a year, my husband and I tied the knot, and he then accepted a position at a chemical plant in Woodward that brought us up to northwest Oklahoma.
I began my position as the GEAR UP college coach here at Northwestern Oklahoma State University at the beginning of December 2022 and enjoy what I do so much! Having the ability to assist students by serving as an extra resource with their first year of college is truly fulfilling. In addition, serving Woodward High School seniors as they begin the transition drives my love for higher education transition even more! To add on to my passion for student service, I'm currently a graduate student at Liberty University pursuing a Master of Education in higher education-student affairs😊.
My husband and I enjoy traveling, working out, and being dog parents! Our favorite place to be is on the beach soaking up the sun and listening to the waves. While I'm there I eat as much seafood as possible since it's my absolute FAV!